As the creator of Blossom Cosmetics, my interest in natural products started in 2004 when I started experimenting with aromatherapy. I was fascinated by the benefits of plant oils for skin and hair as well as the holistic healing benefits of essential oils. I created my own skincare balms and hair treatment oils as well as aromatherapy blends to use in my oil burner. When I started my Pharmacy degree, I learned how to create more complex formulations and started making my own creams based on those principles, whilst still using natural ingredients. A lot of my free time was devoted to reading about how these formulation concepts can be applied to cosmetics and natural cosmetics in particular.
The reason I was so passionate about this project was mainly because I have personally experienced irritation and allergies to ingredients that are commonly present in the majority of mass market products. Even in the niche natural brands present at the time, ingredients like parabens, petroleum and sulphate surfactants were common, with the natural components such as plant oils, herbal extracts and essential oils making a largely insignificant appearance on their ingredient lists. I wanted to create plant-based products that I could use on a regular basis that didn't contain harmful ingredients and that contained natural oils and herbal extracts in concentrations that would really work and help to treat skincare concerns.
My interest in plant oils was not purely based on their traditional uses. My research became focused on the components within these oils and extracts and the evidence supporting their beneficial qualities. I regularly had friends and family asking me to create personalised, bespoke products for them using the same concepts. After graduating, I continued developing my product line whilst also working and continuing my education in formulation science, learning new techniques, concepts and the skills to do more research. This has given me the ability to turn my hobby into a business and make my products available to everyone.
I hope you enjoy using and benefiting from my products as much as I enjoy making them.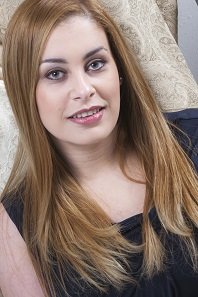 Lola H x
Creator, Blossom Cosmetics